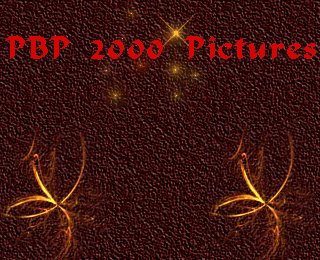 I've put together a collection of pictures, some I have taken, some were sent to me. I am going to try to give credit to everyone who contributed, but I don't know the originating source of all of them, as they were emailed to me by various people! If you see a picture here that is yours, and I didn't give you credit, please let me know!
The Pre-Party at the Key Club (only 4 pics)
The PBP at the El Rey Theater (19 pics)
After parties (32 pics)
Credits:
Seeing as alot of these were emailed to me in a "Hey, check us out" fashion, I'm not sure where they all came from. I know some came from Carrie, Daria, VT, Beth, Lore, AleXander, and I *think* that is it! Like I said, if I am using your pics without permission, I'm sorry and please let me know!!